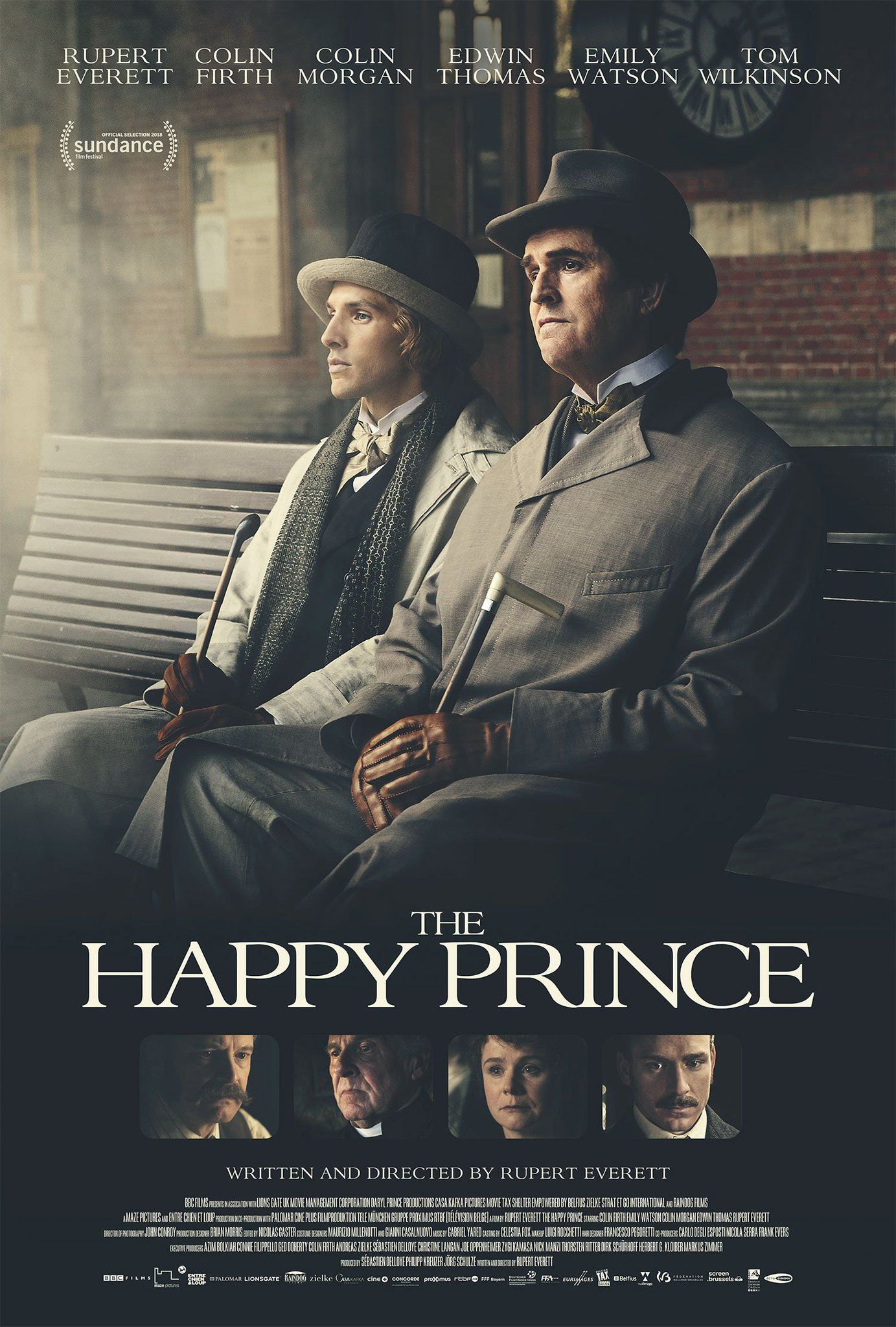 Synopsis
In a cheap Parisian hotel room Oscar Wilde lies on his death bed. The past floods back, taking him to other times and places. Was he once the most famous man in London? The artist crucified by a society that once worshipped him? Under the microscope of death he reviews the failed attempt to reconcile with his long suffering wife Constance, the ensuing reprisal of his fatal love affair with Lord Alfred Douglas and the warmth and devotion of Robbie Ross, who tried and failed to save him from himself. Travelling through Wilde's final act and journeys through England, France and Italy, the transience of lust is laid bare and the true riches of love are revealed. It is a portrait of the dark side of a genius who lived and died for love.

Projekt Details
Script & Director: Rupert Everett
D.o.P.: John Conroy
Art Director: Brian Morris
Costumes: Maurizio Millenotti

Cast: Rupert Everett, Colin Firth, Hugh Dancy, Emily Watson, Thomas Edwin, Tom Wilkinson, Colin Morgan, Edward Fox, Miranda Richardson

Produced by Maze Pictures and Entre Chien et Loup in co-production with Palomar and in association with BBC Films, Beta Cinema, Lionsgate UK, Concorde Filmverleih, Raindog Films, Movie Management Corporation, Zielke GmbH, Daryl Prince Productions, Strat et Go International and co-produced by Cine Plus Filmproduktion, Tele München Group, Radio Television Belge Francophone and Proximus.

Supported by Film Fernseh Fonds Bayern, Eurimages, DFFF, Wallimage and Fédération Wallonie-Bruxelles.