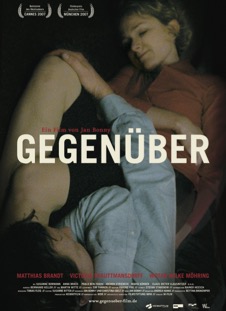 Synopsis
Anne, a teacher, and Georg, a policeman, are successful. Their marriage has lasted, the kids have just moved out. Their friends and colleagues regard them as the perfect couple. But one of them won't undress unless no one else is in the locker room, the scars and bruises would raise questions too embarrassing…

An unusual look at violence in relationships.Jan Bonny is a graduate of the Cologne Academy of Media Arts and Sciences. Heimatfilm produced his short film "2nd and A".
Project Details
Director: Jan Bonny
Script: Jan Bonny, Christina Ebelt
D.o.P.: Bernhard Keller
Art Director: Tim Pannen
Editor: Stefan Stabenow

Cast: Matthias Brandt, Victoria Trauttmansdorff, Wotan Wilke Möring, Susanne Bormann

World sales: http://www.widemanagement.com

In coproduction with WDR, support by Filmstiftung Nordrhein-Westfalen.
Festivals
Premiere: Festival de Cannes 2007 - Quinzaine des Réalisateurs
Filmfest München - Förderpreis Deutscher Film
Vues d'Afrique Festival 2007 - Int. Communication Award Langfilm