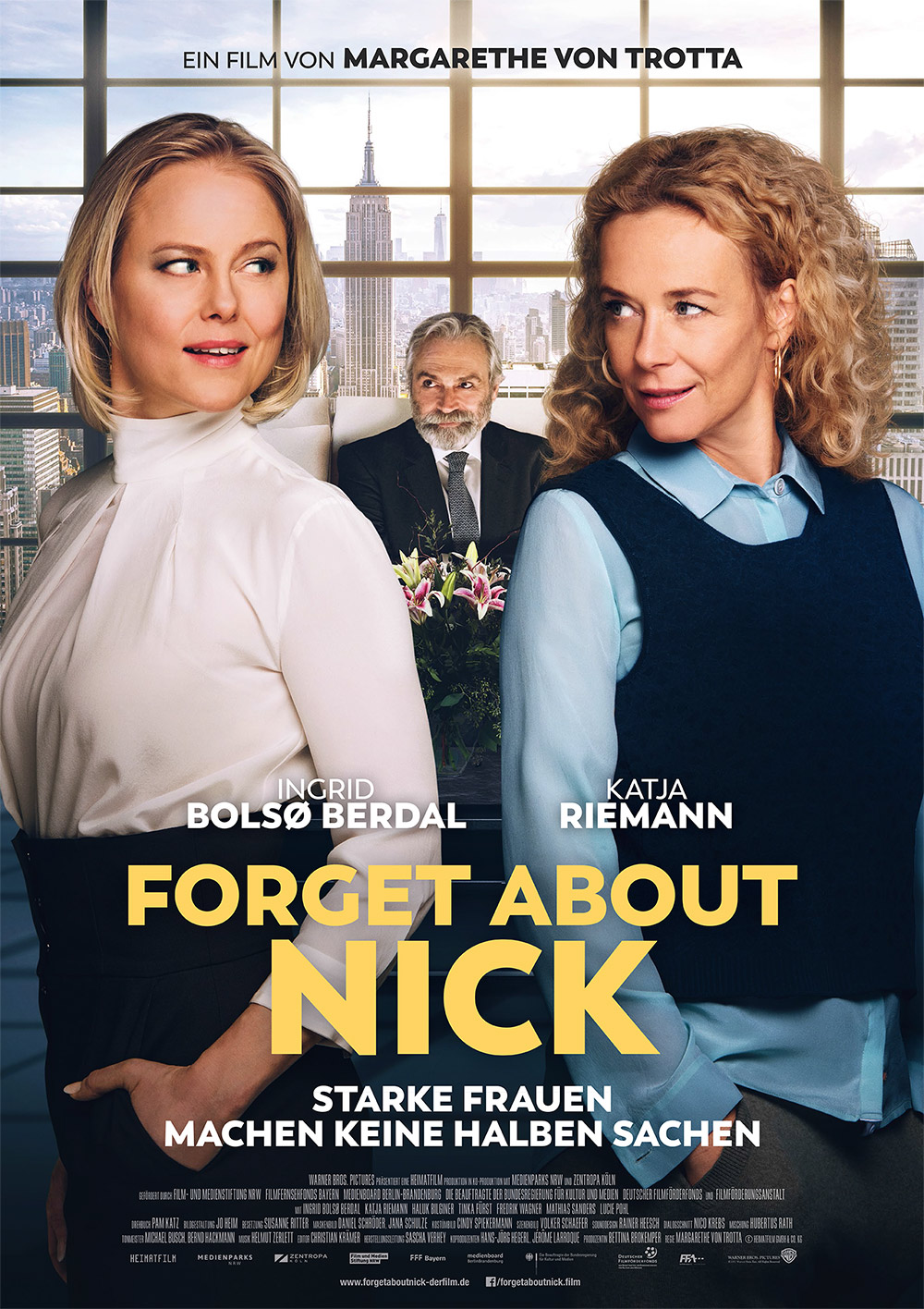 Synopsis
The worlds of two different women collide in a New York City loft: model vs. intellectual, style vs. comfort, career woman vs. single mom. Jade and Maria's only common ground is their ex-husband: Nick. The aging Casanova has left his wife – once again – for a younger model and now the two ex-wives claim ownership for the same luxurious flat. What starts as a minor verbal hostility leads them both to the subtle realization that, despite all their differences, they might not be so different.

Project Details
Director: Margarethe von Trotta
Script: Pam Katz
D.o.P.: Jo Heim
Sound: Michael Busch
Art Direction: Volker Schaefer
Costume Design: Cindy Spiekermann
Editor: Christian Krämer

Cast: Ingrid Bolsø Berdal, Katja Riemann, Haluk Bilginer, Tinka Fürst, Fredrik Wagner a.o.
Casting: Susanne Ritter Casting

FORGET ABOUT NICK is supported by Film- und Medienstiftung NRW, FFF Bayern, Medienboard Berlin-Brandenburg, BKM, FFA and DFFF.
Festivals
Premiere: Film Festival Cologne 2017
Tokyo International Film Festival 2017

Awards
Film Festival Cologne - TV Spielfilm-Prize