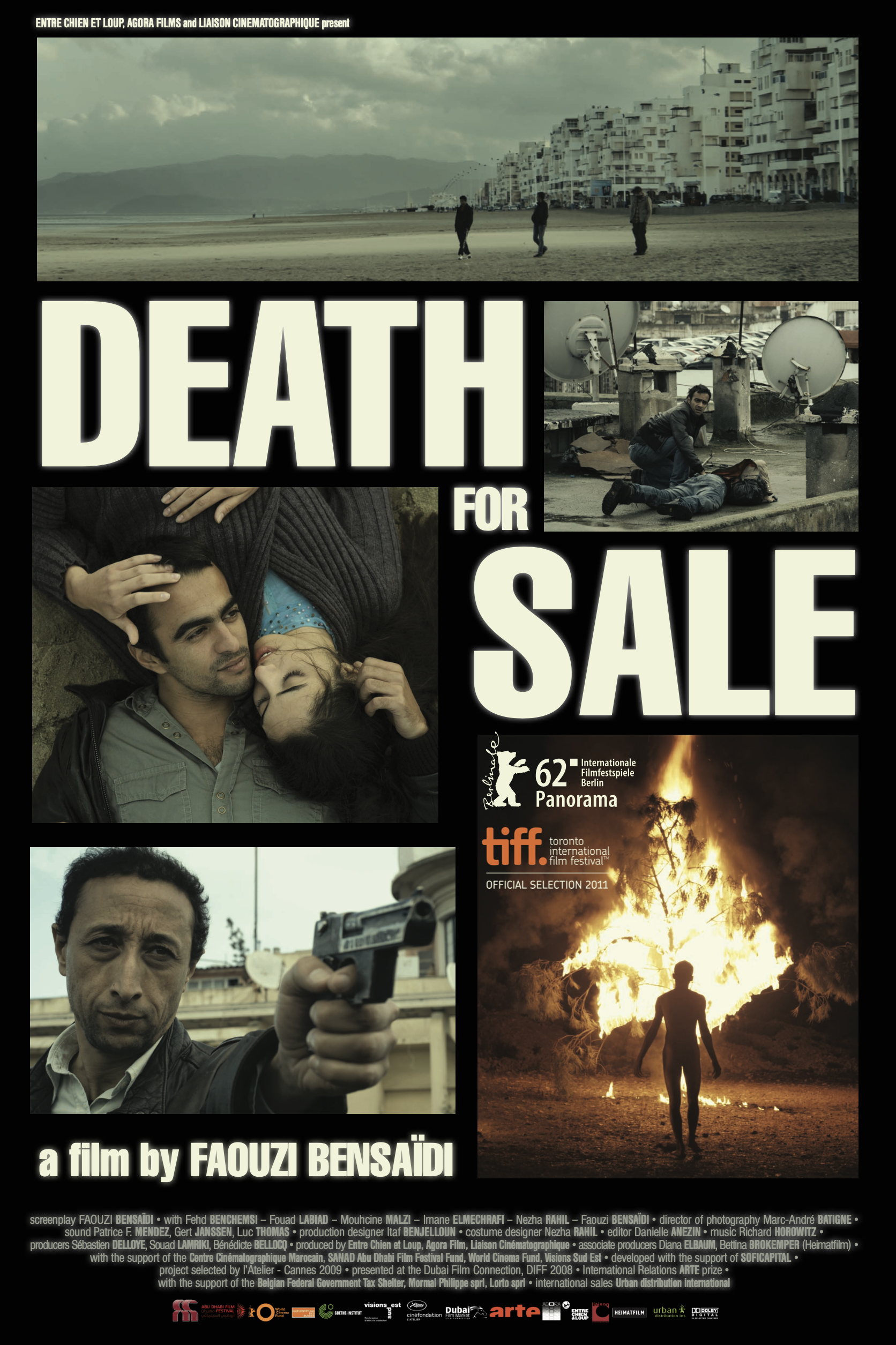 Synopsis
Tetouan, a city wedged between a hill and an imposing mountain. Malik, Allal and Soufiane are three friends who live off petty crime. One day, they decide to change their lives and their destinies. They are going to rob a large jewelry store in the city. But soon, their motivations for the robbery diverge and set them against each other.

Project Details
Script & Director: Faouzi Bensaidi
D.o.P.: Marc André Batigne
Cast: Fehd Benchemsi, Fouad Labiad, Mouhcine Malzi, Imane Elmechrafi, Nezha Rahil, Faouzi Bensaidi

Coproduction with Entre Chien et Loup, Agora Film, Liaison Cinématographique.

Supported by World Cinema Fund, SANAD Abu d'Habi Film Festival, Centre Cinématographique Marocain and Visions Sud Est.
Festivals
Toronto International Film Festival 2011
Tangier International Film Festival 2012
African Asian Latin American Film Festival Milan Italy 2012
Golden Horse Film Festival Taipei - Taiwan 2012
Arabisches Filmfestival Tübingen 2012
Galway African Film Festival 2012
Sydney Film Festival 2012
Midnight Sun Film Festival - Finland 2012
Festival du film franco arabe - Jordanien 2012
Brasília International Film Festival - Brazil 2012
Osian's Cinefan Film Festival - New Delhi - India 2012
World Cinema Festival Amsterdam 2012
Manaki Brothers Film Festival - Macedonia 2012
International Crime and Punishment Film Festival - Istanbul -Turkey 2012
Printemps du Cinéma Arabe - La Clef - Paris 2012
Film fra Sør - Films From the South - Oslo - Norway 2012
Arab Film Festival - San Francisco 2012
Festival du film franco-arabe - Trianon de Romainville 2012
Festival Africa in Motion - Edinburgh - UK 2012
Cinemed Festival Cinéma Méditerranéen Montpellier - France 2012
Festivals des Cinémas d'Afrique du pays d'Apt - France 2012
Carthage Film Festival - Tunisia 2012
Latin Arab International Film Festival - Argentina 2012
World Cinema Ale Kino+ Festival - Poland 2012
Kochi International Film Festival - India 2012
New York Arab and South Asian Film Festival
New York African Film Festival 2013
Festival International du Film de Marrakech 2012
Afrika Film Festival Köln 2012 (Opening Film)
Screening at MoMa - USA 2012

Awards
Internationale Filmfestspiele Berlin 2021 - C.I.C.A.E.-Award, Sektion Panorama
Brussels Film Festival 2012 - Golden Iris Award
Brussels Film Festival 2012 - Cineuropa Prize
Maroccan National Film Festival 2012
Abu Dhabi Film Festival 2011 - Best Narrative Feature (Nominated)
Cinefan - Festival of Asian and Arab Cinema - Best Director
Moroccan Oscar-Entry (not Shortlisted)